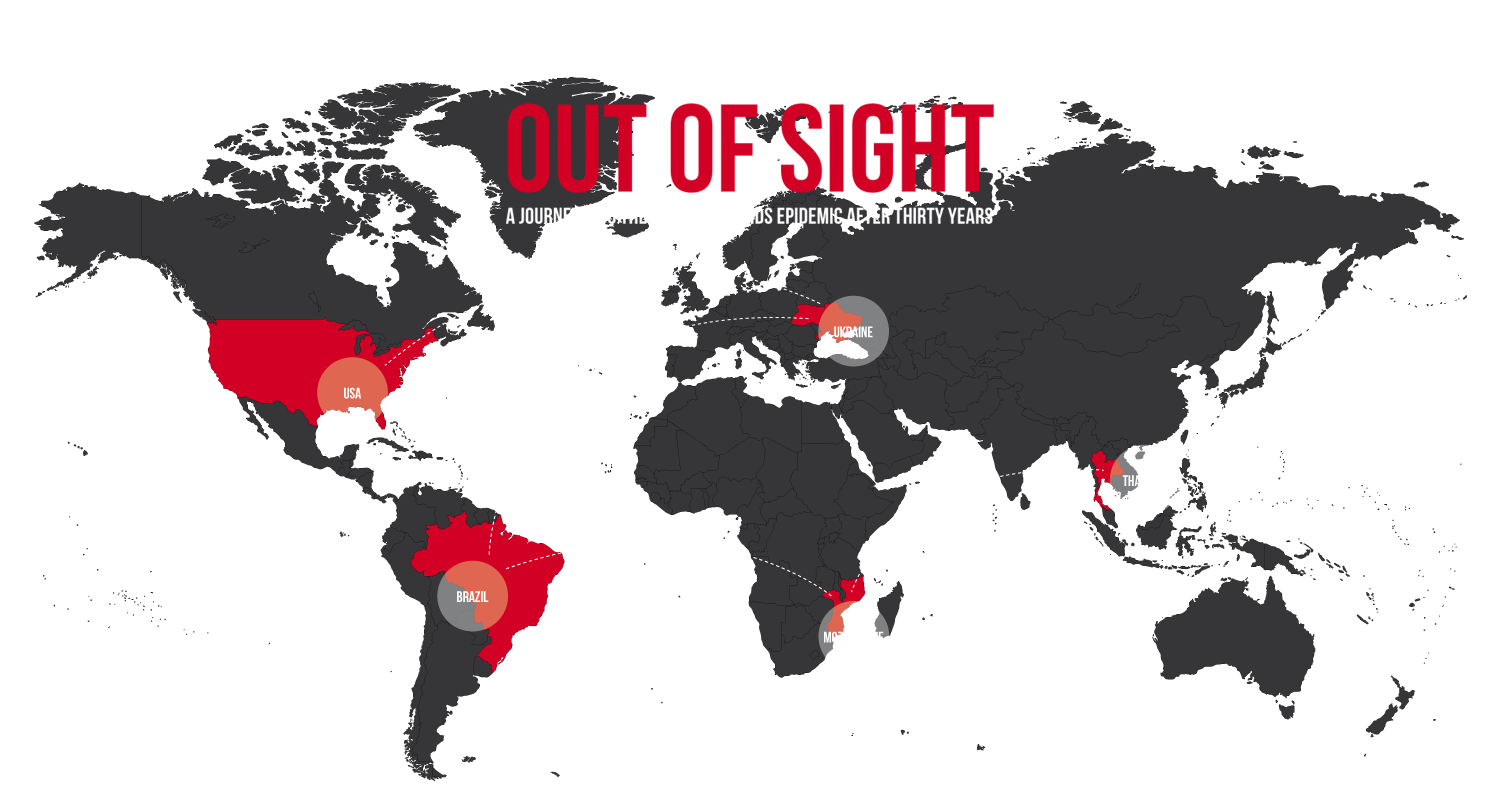 MY JOURNEY
Nanni Fontana
« for soldiers who have been blooded are soldiers forever…That they cannot forget, that they do not forget, that they will never allow themselves to heal completely, is their way of expressing their love for friends who have perished. And they will not change because they have become what they have become to keep the fallen alive »
I started my journey into the HIV/AIDS epidemic the day I picked up the results of the HIV test I took a few days after the 21st World AIDS Day in 2009. When I was a blood donor, I used to be tested regularly but a decade had passed since the last time I gave my blood, and maybe three or four years since the last HIV test I took. I felt it was time to return to the old good habits only after I met Lesbia, the first person living with HIV I have ever photographed, and after I fell in love with the woman with whom I got tested again and who would eventually become my wife.
When Eva and I went to pick up the results, I was quite worried. I thought of AIDS as a topic on which all had already been said, something outdated. After having a conversation with the clinic's physicians, I realized I was way too much ignorant about the epidemic and committed myself to work on it as soon as possible, both as a way to fix my ignorance and contribute to raise awareness among the general public.
When I landed in Bangkok, determined to work on sexual health and HIV prevention, I didn't know I was about to immerse in such a sensitive, controversial and pervasive issue, for so long and in so many countries. I soon realized it would have been very hard to visually return – in an accessible and comprehensive yet not stereotyped way – the complexity of the HIV/AIDS epidemic, all the nuances and struggles that made this disease unique among all epidemics known to man.
I started exploring critical aspects of the epidemic in a way that was too bound to the outlines provided by the words that serve as guidelines in the fight against AIDS: prevention, treatment, care and support. A way that was somehow forcing me to shoot in an overly didactic mood that was lessening the extent of my investigation and, worse, was shutting out my emotions.
I tried to let them back in looking for a different approach, one that would allow me to photograph and express myself in a more personal way. A challenge with a lot of selfquestioning but also much light-mindedness, which I had lost for a while and that, instead, should always be with us when taking pictures, even when the work gets emotionally and psychologically engaging. From then on, I've worked focusing on the feelings I was experiencing while working on and learning about the epidemic in each country. The result is here for you to see.
Out of Sight was produced with major funding by the World Health Organization. I've investigated the epidemic in five countries - Thailand, Mozambique, Brazil, Ukraine and the U.S. - between December 2010 and October 2013. Given the complexity of the epidemics, I knew from the beginning I could not be exhaustive and explain all that has happened and still is happening. Nevertheless, I wanted Out of Sight to be also a prevention tool to inform people about the ongoing global HIV/AIDS epidemic. I wanted it to be a versatile instrument that can be easily used anywhere there's the will to keep alive the talk about AIDS. Hence, each chapter is enriched with an article written by a journalist who traveled with me, with easyto- read downloadable and printable infographics and with visual insights. Ideally, Out of Sight is also going to be, hopefully soon, a touring exhibition and a book. That's another part of the journey tough and I'm still working on it.
I'm very happy to finally see the whole project online for the first time today, the 25th World AIDS Day. I'm very glad you reached Out of Sight and, needless to say, I really hope you enjoy it.
Thank you
n.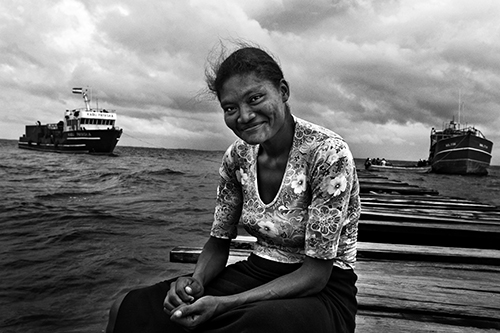 It all started after I met Lesbia, the first person living with HIV I've ever photographed. Puerto Lempira, Honduras 2009

info@outofsight.info
@outofsight_aids
nanni fontana photographer
www.nannifontana.com
CREDITS
Photographs© Nanni Fontana
Texts© Alberto D'Argenzio© Nicola Scevola
© Giulia Minoia© Nanni Fontana
EditingGaia Light
Art DirectionEva Scaini
Web design and codingEmanuele Giudice
Image Color CorrectionPaolo Lecca
Resources www.who.int www.unaids.com www.cdc.gov